Artist Bill Gannon and surveyor Rod Schlencker, visited the State Library to see the original diaries of John and Alexander Forrest's 1874 expedition from Geraldton to Adelaide. The diaries, which are held in the State Library collections, are now accessible online through the catalogue.(ACC 1241A)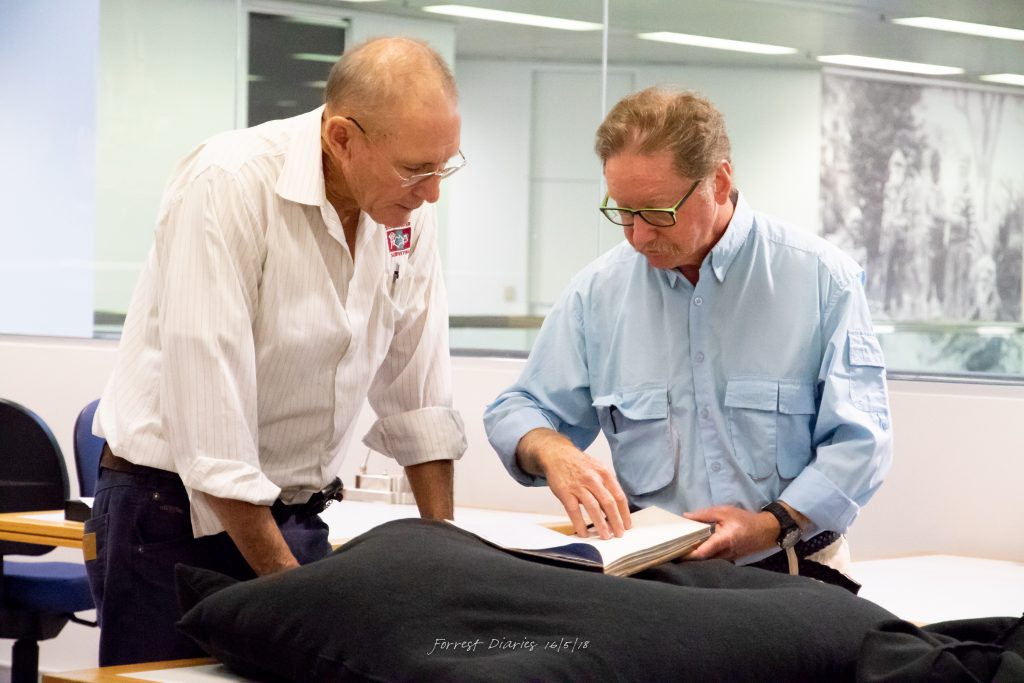 This week Bill Gannon and a team from the State Library will embark on a on a trip to engage with Aboriginal communities and visit key locations along the 1874 trek route.  This artistic and community engagement is part of the From Another View project, a collaboration between the State Library and Minderoo Foundation.  The project considers the trek 'from another view', or rather from many views, incorporating various creative and Aboriginal community perspectives.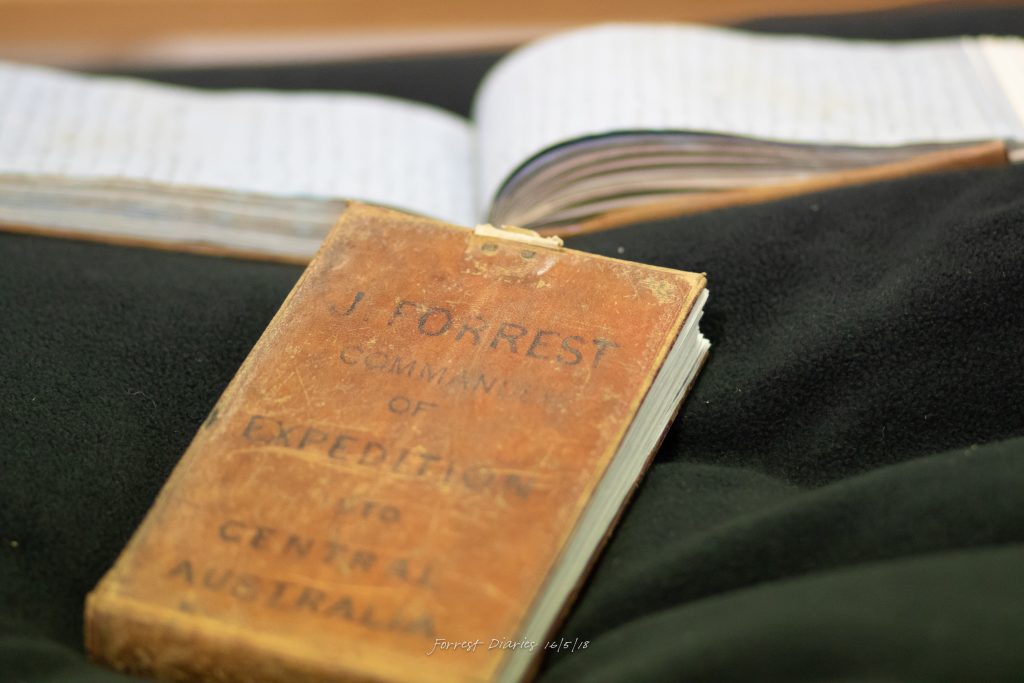 Explore some of the camp locations referenced in John and Alexander Forrest's diaries through the Google map.  Stay tuned for more updates from the team as they travel.