The From Another View project team visited Geraldton, opened a pop-up exhibition at the Museum of Geraldton and conducted a Storylines session at the Geraldton Regional Library.

At the opening of the exhibition, Pop Robert Ronan welcomed audience members to Southern Yamaji country, the land of the Nhanhagardi, Wilunyu and Amangu. Robert reminisced about life in Geraldton, and as a younger man sitting near the John Forrest statue on the foreshore. Robert recollected wondering about what it might be like for the expedition party to travel his country.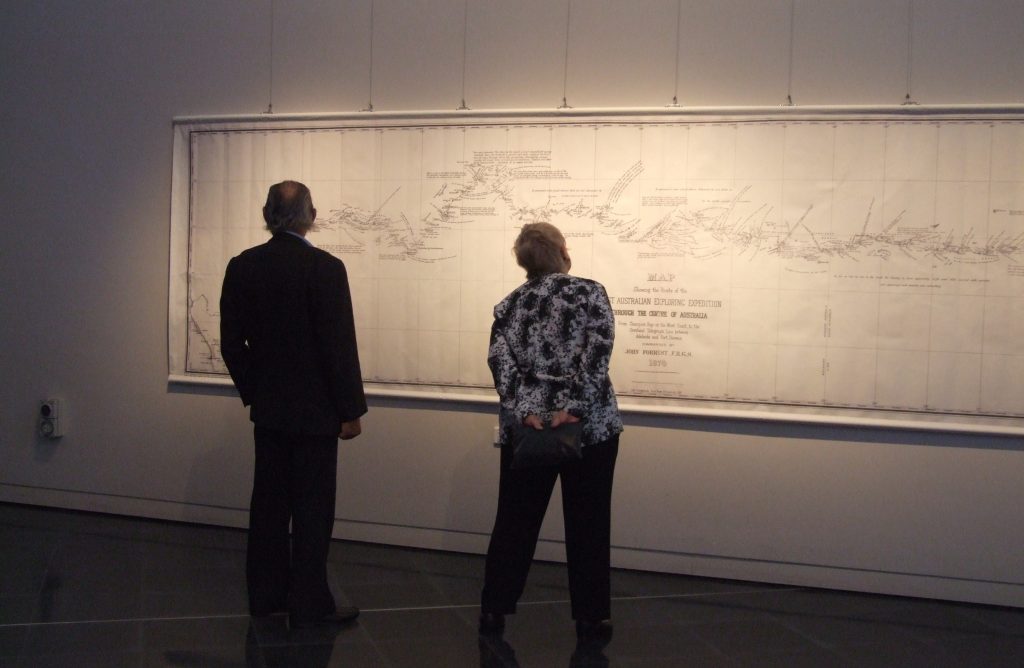 Members of the Museums of Geraldton Site Advisory committee, and the Walkaway Station Museum attended. In later life, Lady Forrest (Margaret Elvire Hammersley), John Forrest's wife lived in Georgina near Walkaway. Some of Lady Forrest's belongings were donated to the Walkaway Station Museum.
The project team, during Storylines sessions, helped a number of families reconnect with photographs of family during the two day visit. Here are some of the stories.
During the Storylines session, Trudi Cornish from the Geraldton Regional Library explained that the story of the woman in the photograph is known, however her name is not. The woman was a contemporary of King Billy and 'gave as good as she got' when people would mock her with the name 'Ugly Legs' due to some scars she had.
For more information about the Yamaji region including culture and language please visit:  Yamatji Marlpa Aboriginal Corporation and Bundiyarra Aboriginal Community Aboriginal Corporation (including Irra Wannga Language Centre)