On this day 100 years ago, 'Sir John [Forrest] died on a ship docked off Sierra Leone, on the west coast of Africa.' Click on this link to access an article published in the West Australian on Saturday.
Staff from the State Library of Western Australia were lucky enough to attend an event at the Royal Western Australian Historical Society to unveil documents which were 'donated by the estate of the former Federal minister and governor-general Sir Paul Hasluck'. Of particular interest to the From Another View project is a scrap book kept by Sir John Forrest with media clippings and letters related to all three of his expeditions.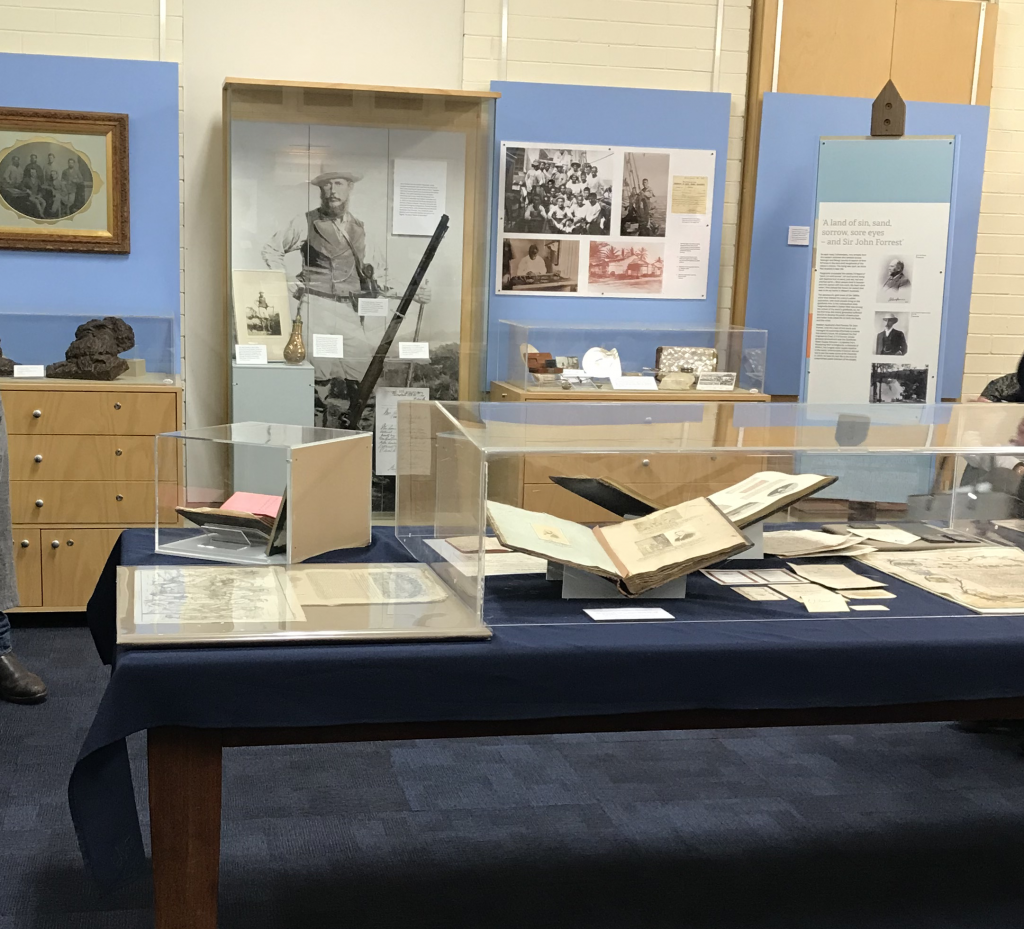 The event was well attended by many members of the family, including Don and Marie Forrest, Andrew and Nicola Forrest and David Forrest. Before cutting the ribbon Don congratulated the Royal WA Historical Society on a 'stirling job' and on the 'marvellous job of looking after the State's history'.
The exhibition will be open from 10am to 4pm until 6 September 2018 at the Royal Western Australia Historical Society, 49 Broadway Nedlands.