The From Another View team headed to Wiluna to set up a pop-up exhibition at the old hospital site near the Tjukurba Art Gallery.  Bill Gannon and Rod Schlencker went to Pia Wadjarri to visit the community, complete sketches and talk to the kids at the school.
Bill spoke to us from the old hospital in Wiluna about what he had been up to since he left Geraldton.  This video was made using mobile technology. We recommend using headphones.
Duration 5 minutes 52 seconds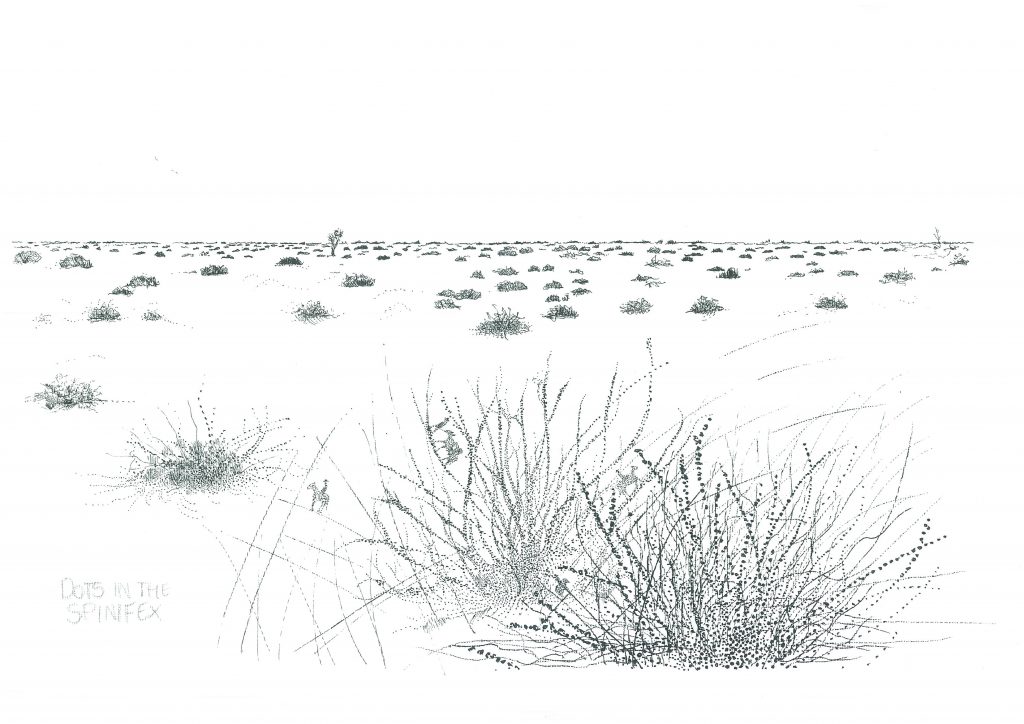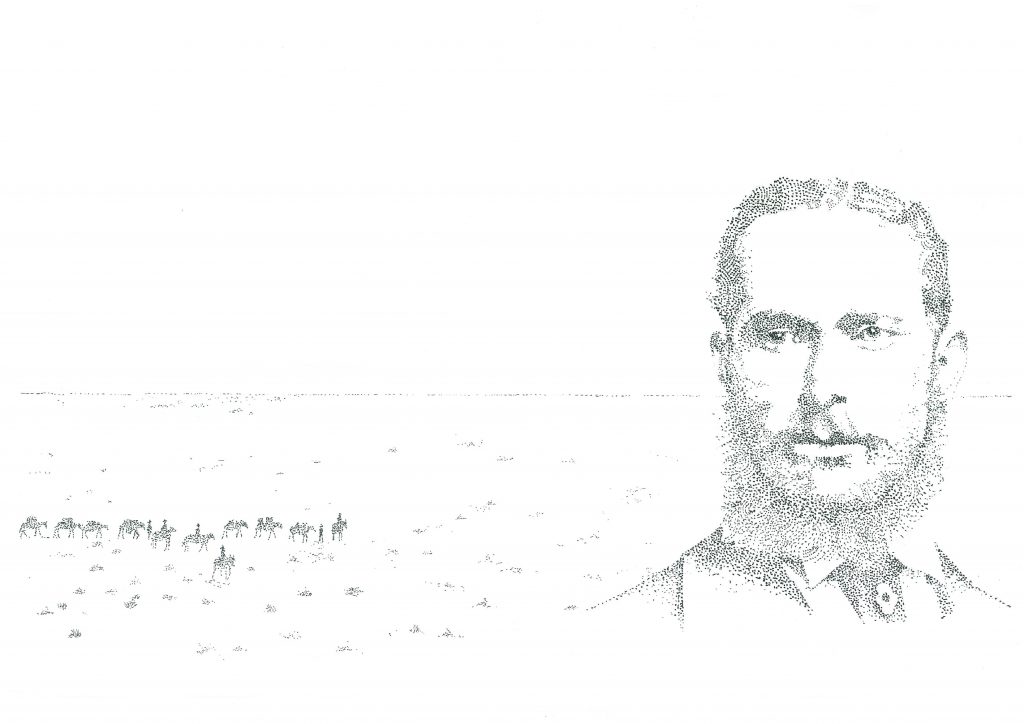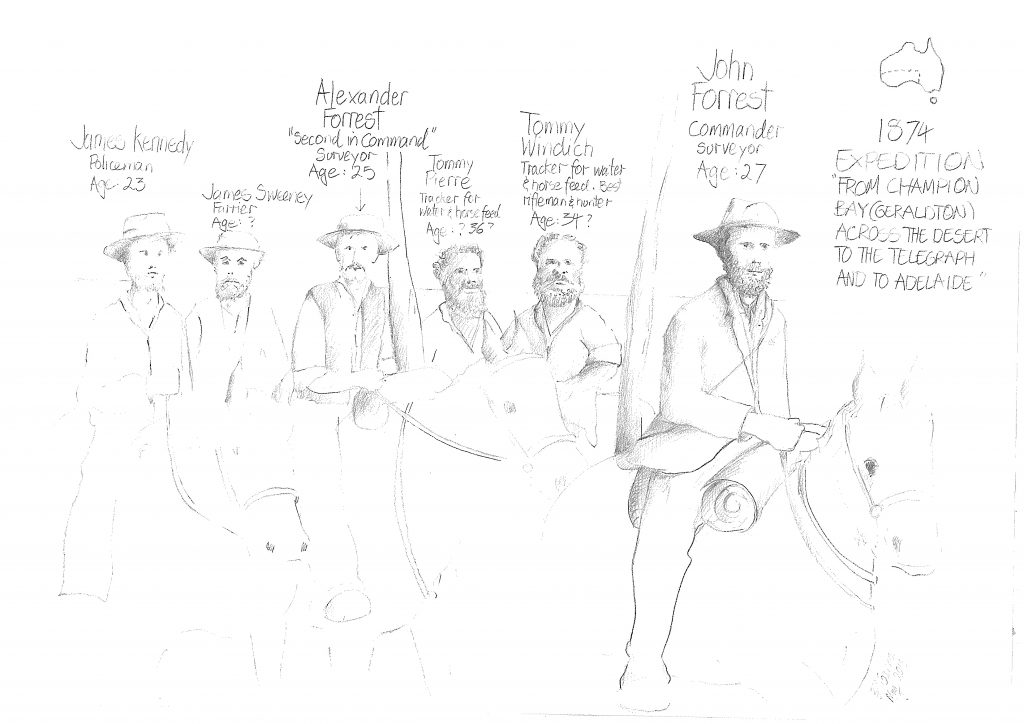 John Forrest and his party camped near Bia Spring on 22 April 1874. John described it in his diary 'Camped at a granite hill called Bia, with a fine spring on its northside.' The land around Bia was excised from a pastoral lease in 1878  "for the use and benefit of the aboriginal inhabitants of the Murchison and Tallering districts." According to local history, the land around Bia was 'gifted' back to the community as a sign of goodwill for nursing John Forrest back to health while on a trek. The project team is currently researching how this local story came about as there is no reference in Forrest's diaries to being taken ill on the trek around Bia Spring.
After Pia Wadjarri, Bill and Rod travelled to Mt Gould and then near Mt Bartle and Mt Russell to complete some sketches.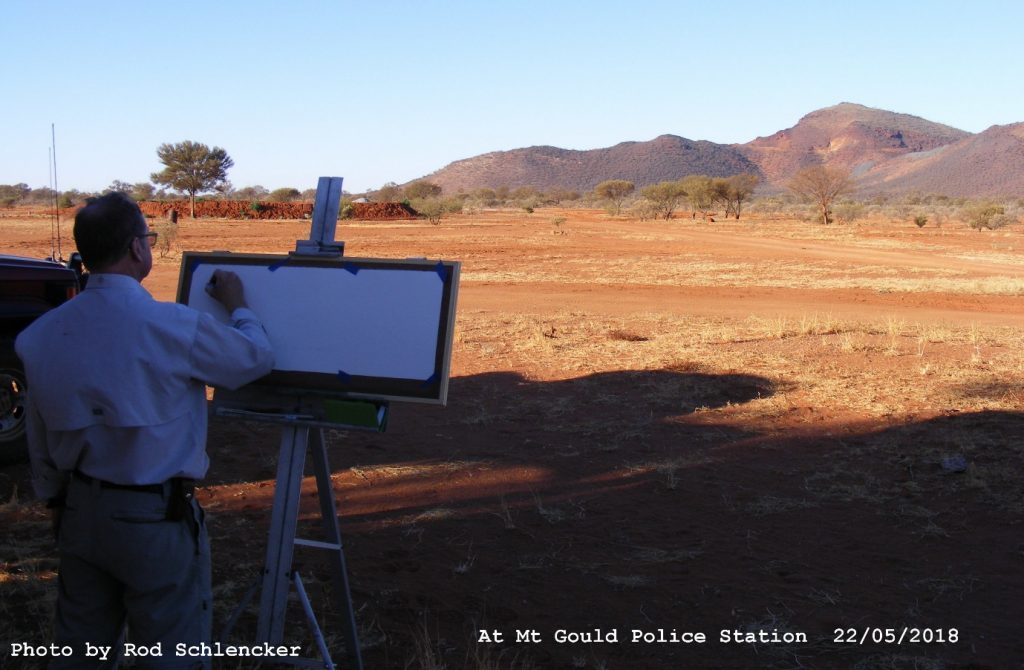 John Forrest sighted Mt Gould on the 1st May near camp 22. During his travel between camps 20 and 22, John and his party sighted a number of Aboriginal people,
'As Pierre was walking along he suddenly turned around and saw four or five [Aboriginal people] following. Being rather surprised he frightened them by saying, "What the devil you want here?" when they quickly made off. Windich and I then tried to speak to them, but could not find them.' Forrest, J. Explorations in Australia, 1875
Stayed tune for the next update about installation of the pop-up exhibition and the Storylines session in Wiluna 23 – 24 May 2018.
The project team, Bill and Rod will be heading out onto the Canning Stock Route and the Gunbarrel Highway with traditional owners from the Birriliburru Native Title group from 26 May to 6 June.