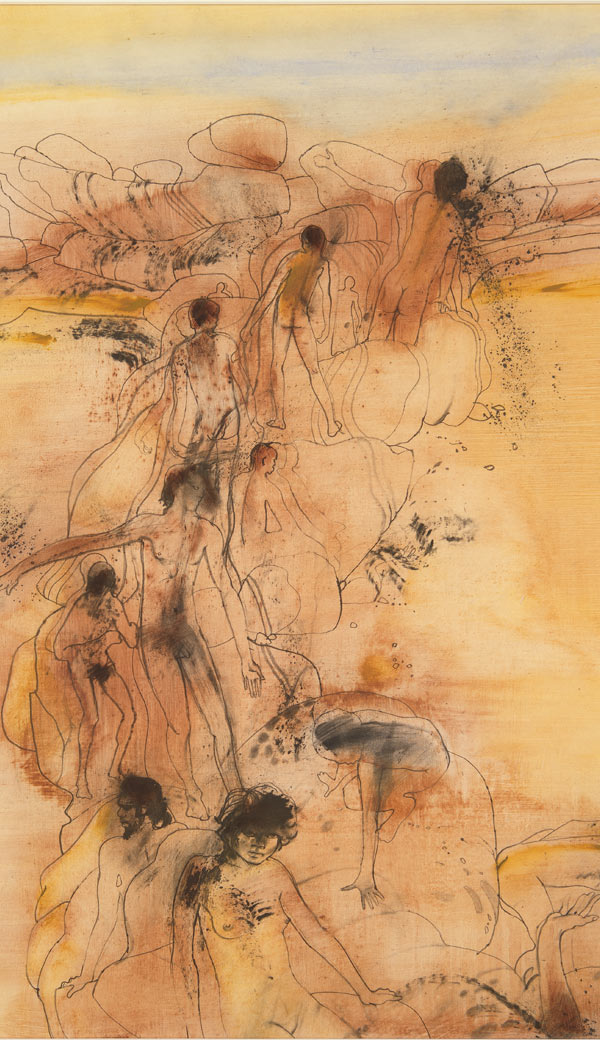 The Stone People
Did You Know
In this illustration we can see the rocks being transformed into human figures. The story of the Stone People is the Arrente creation story.

Discussion Points
What is a 'Creation Story'? Are they all unique, or are there common threads?
Did You Know
When writing the Mason Judy story, Trevor Todd was largely influenced by the stories published in "The Dreamtime Books", written by Charles Mountford and illustrated by Ainslie Roberts. Mountford was an amateur anthropologist who worked extensively in central Australia documenting the customs and beliefs of different Aboriginal people.
Discussion Points
What is the role of an Anthropologist? How has the role changed over time?

Please note: The content on this website is made available for archival purposes and may not meet the State Library of Western Australia's current standards for web accessibility, mobile device compatibility, historical accuracy and cultural sensitivity.