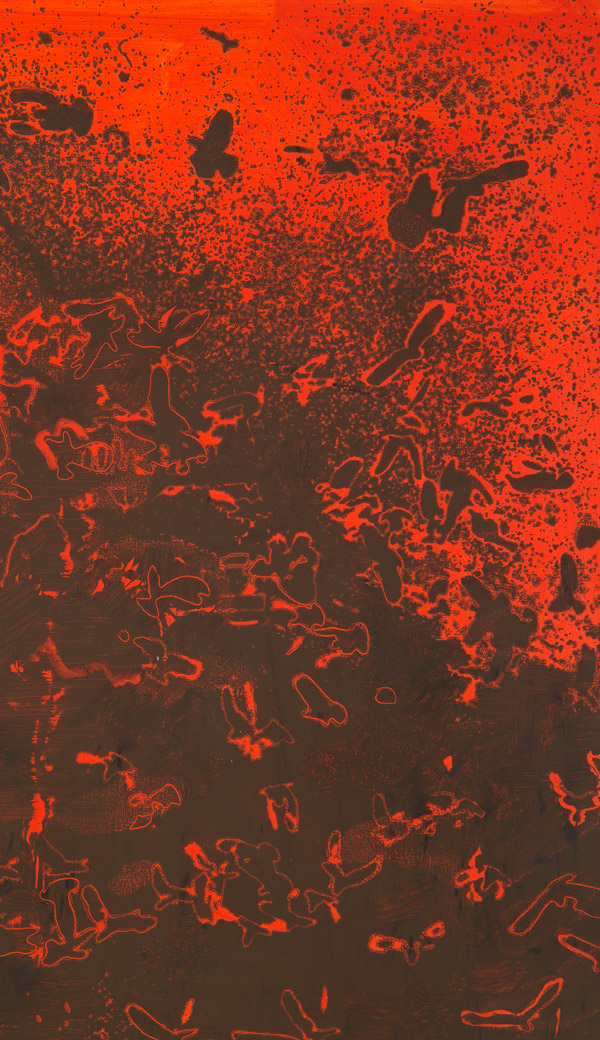 Endpaper Illustration
Discussion Points
Look at the illustration as displayed in the text, now look at the painting on display. Can you notice the difference? The painting in the book appears to be upside down (the painting on the wall is hung according to where Juniper has signed his work). Yet on closer inspection the birds in the hung painting appear to be flying upside down. Which painting do you think is displayed correctly? Why?
Did You Know?
Trevor Todd wrote this story in 1975 as part of a creative art writing class. The ideas for the Aboriginal components of the story were taken from
Roberts & Mountfort The Dreaming Book
.
Todd gave his friends copies of his typed manuscript as Christmas gifts that year, and one of his friends passed his copy onto Robert Juniper. Robert Juniper offered to illustrate the book. It took Juniper a year to produce the paintings for the book.
Methuen offered to publish the book and Trevor Todd shared this information with Mountford, sadly Mountford passed away before the book was published.
Please note: The content on this website is made available for archival purposes and may not meet the State Library of Western Australia's current standards for web accessibility, mobile device compatibility, historical accuracy and cultural sensitivity.