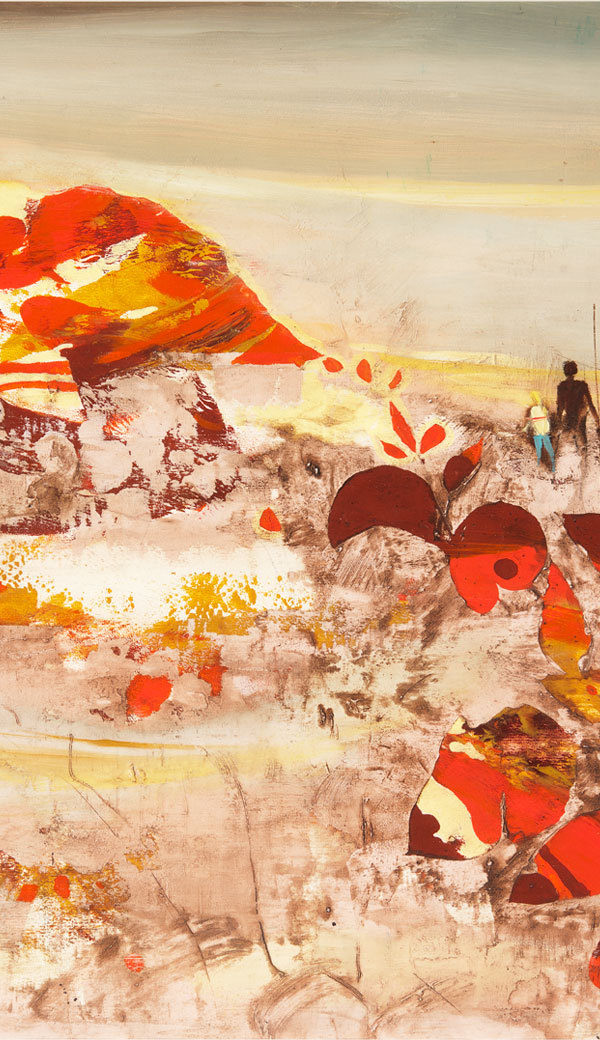 Shimmering on the horizon
Discussion Points
By using layers of colour Juniper has created movement. What colours has he used? Juniper has used strong opaque colours on the leaves and rock and contrasted this against a delicate background. What effect does this have?
Mason Judy is dwarfed by the environment. Why do you think he appears so small in this painting? What do you think Juniper was trying to show?
Please note: The content on this website is made available for archival purposes and may not meet the State Library of Western Australia's current standards for web accessibility, mobile device compatibility, historical accuracy and cultural sensitivity.